private spa&bar
乾杯の続きを温泉でも
温泉とともにお好みのお酒を味わえる
2つのprivate spa&barプライベート スパ&バー
barバーではバーカウンターとソファーで
お酒を楽しみながらゆっくりくつろぎ
温泉では窓を開け放つと半露天となる
開放感を味わう
大切な方と貸切で過ごす
プライベート空間をお楽しみください
One feature of our hotel is that you can continue
enjoying drinks and special times in the hot spring
We offer two private spas and a bar where you can enjoy a healing hot spring bath and your favorite drink.
Also, guests are welcome to relax with a drink at the bar's counter and on the comfortable sofas.
Open the window in the hot spring to let the fresh mountain air envelope you as you enjoy your bathing experience.
This is a private hideaway to enjoy on your own or with a special someone.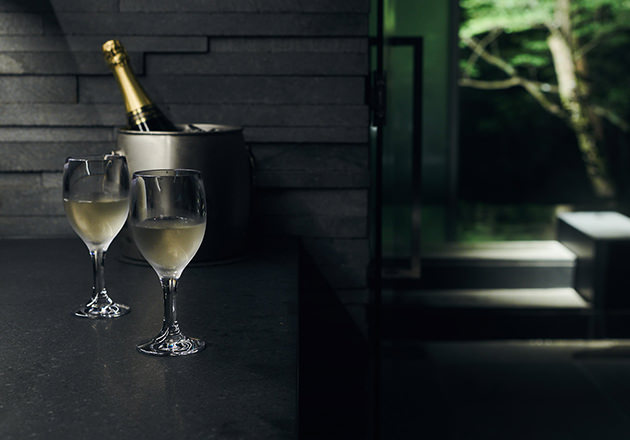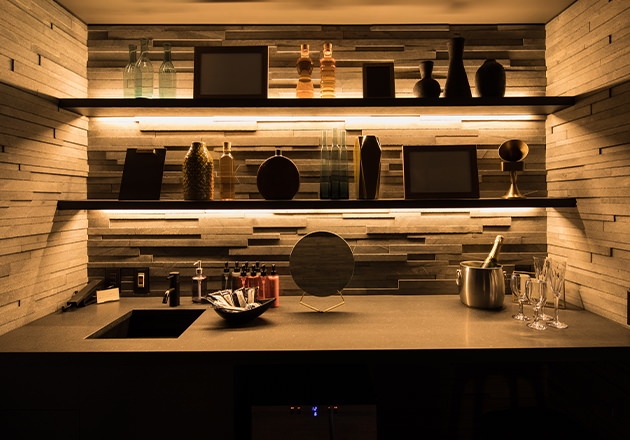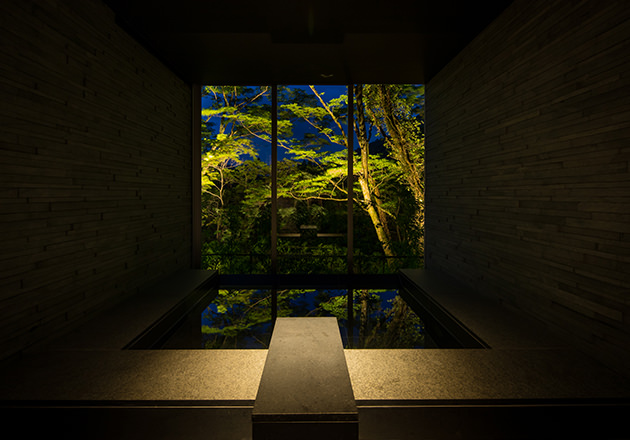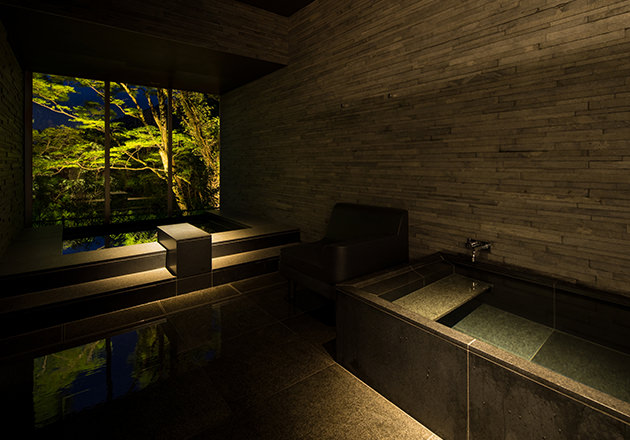 black
Number of guests:1 〜 2 persons
bar hotelに相応しい色調のblack。素材にこだわった御影石貼りの空間は、窓から望む緑を際立たせ開放感と季節の繊細な変化をお楽しみいただけます。
We feel the underlying black color tone fits perfectly with the vibe of the bar hotel. The black inside, helps guests further appreciate the sense of freedom offered by the every changing greens and colors outside.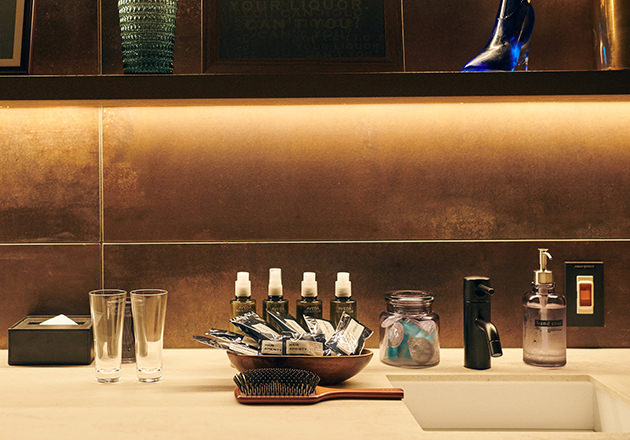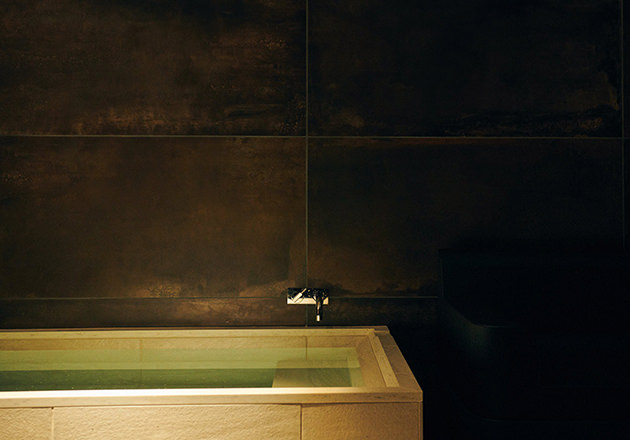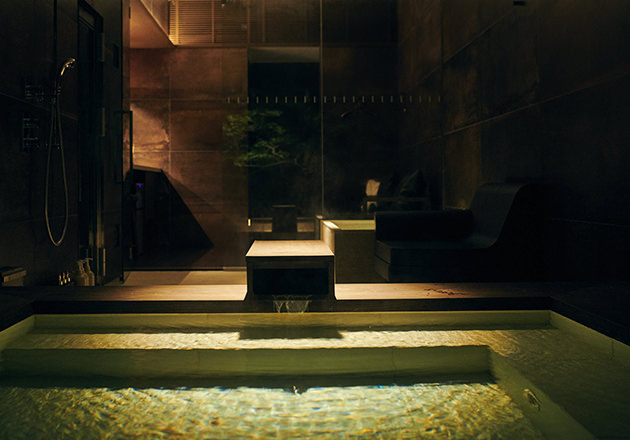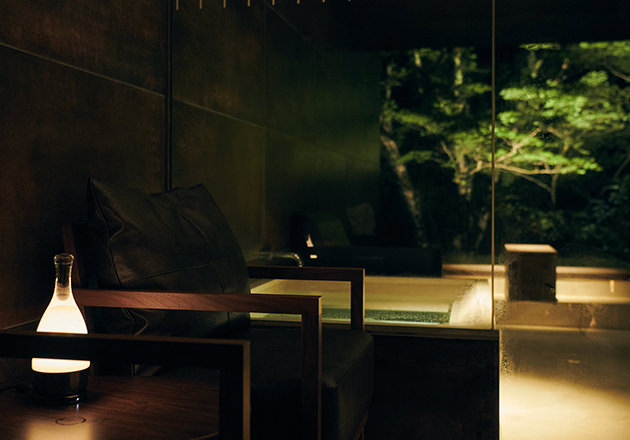 brown
Number of guests:1 〜 2 persons
温かみのある色合いのbrown。銅錆仕上げの壁面は、静かにゆっくりと流れる時間と季節の移ろいを楽しむための空間。
We've selected a warm shade of brown to frame this wholly unique locale; one where guests can experience the slow and relaxing passage of light and time in the mountains.
システム / system
90分単位のご利用で貸切個室風呂をご提供いたします(有料)。室内のお飲み物もご自由にお飲みいただけます。ご利用のお客さまはレセプションまでお申しつけください。自分だけの空間でお酒を楽しめるprivate spa & barです。専用の貸切風呂付きとなります。
the black , the brown
ご利用時間   18:00〜27:00
          翌朝6:00~12:00
ご利用料金   ¥10,000(税込み)
We offer reserved single baths for use in 90 minute intervals (fees apply). Enjoy in-suite drinks at your leisure. Please notify the reception if you would like to use the private baths. There is a private bar available for guests where drinks can be enjoyed in pure exclusivity. This space also features a private bath area.
The black, The brown
Time available; 6 pm to 3 am
       6 am to 12 pm
Rate: ¥10,000(tax included)