stay
bar

バー

の余韻をそのままに
非日常がどこまでも続く

小涌谷の自然に溶け込むように佇む
bar hotelバーホテル箱根香山
barバーを愉しむためにつくられた
この隠れ家は
全室から浅間山と明星ヶ岳を
臨むことができる
内装は、
黒を基調とした落ち着きのある趣
barバーから部屋へ、部屋からbarバーへ
時の回路をめぐるように
barバーで過ごした濃厚な余韻をそのままに
どこまでも非日常を愉しむことができる
Take the afterglow of the bar with you to your guest room.
The extraordinary feeling will continue forever.
Bar hotel hakone kazan blends into the nature of Kowakudani and this retreat is built for guests to enjoy the bar as well as offering a view of Mount Asama and Myojogatake from each and every room.
The black-themed interior provides a relaxed atmosphere as you move between the bar and your room.
It is like tracing a chain of moments in time and you can take the rich afterglow of your bar experience with you back to your room.
Enjoy the extraordinary experience that will refresh and re vive your for days to come.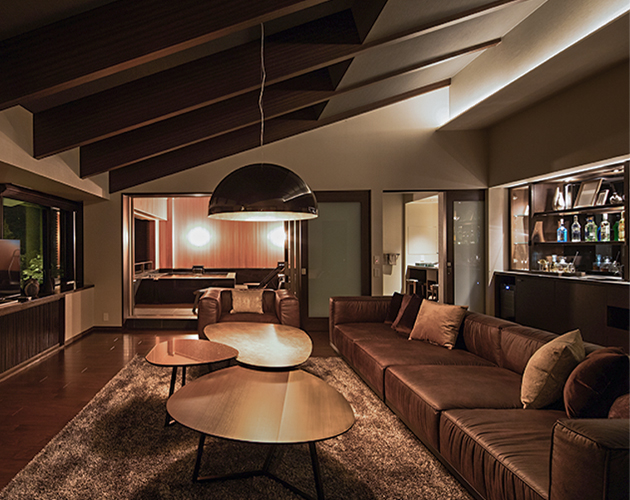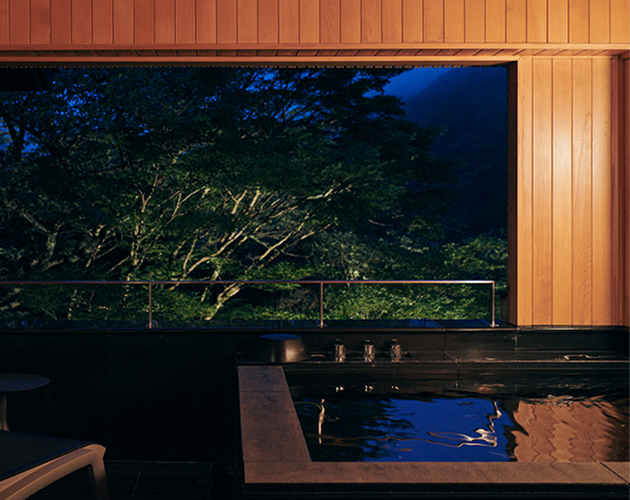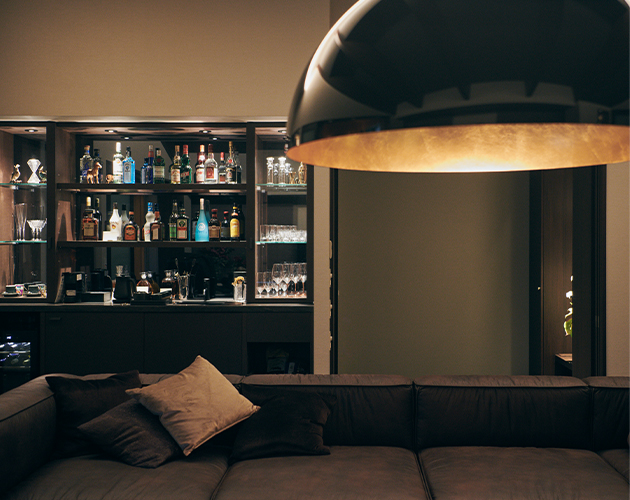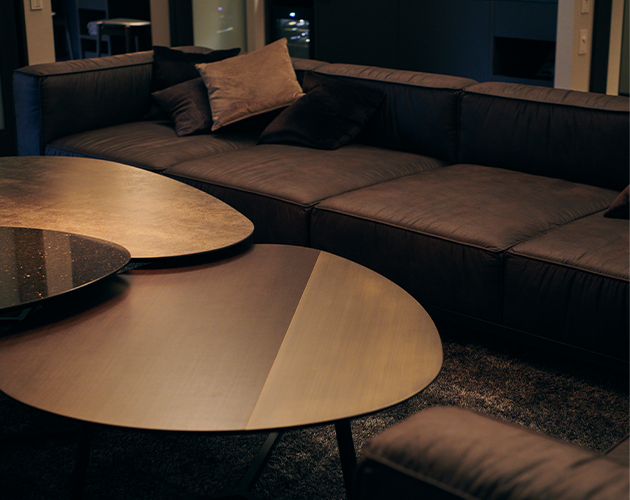 presidential
suite
bar hotel箱根香山の魅力がすべて詰まった特別なスイートルーム。約130㎡と、箱根有数の広々とした空間にbarや半露天風呂を完備。オフサイトミーティングやブレインストーミングなどにもご利用いただけます。箱根の夜をラグジュアリーな空間でお過ごしください。
A suite room that reflects all the appeal of bar hotel hakone kazan in one place. Our 130㎡ room, which is outstandingly spacious in the Hakone area, is fully equipped with a bar and a semi open-air bath, that is suitable for off-site and brainstorming meetings as well. Enjoy your special evening in Hakone in our luxurious space.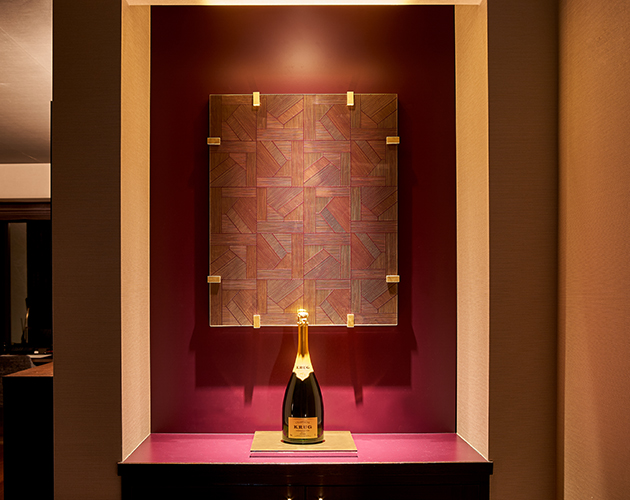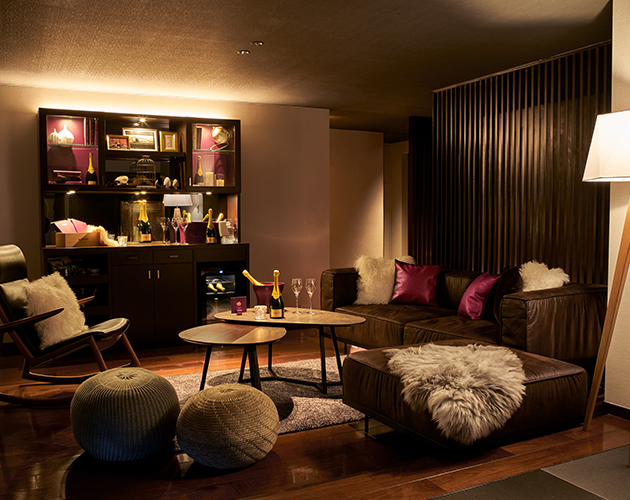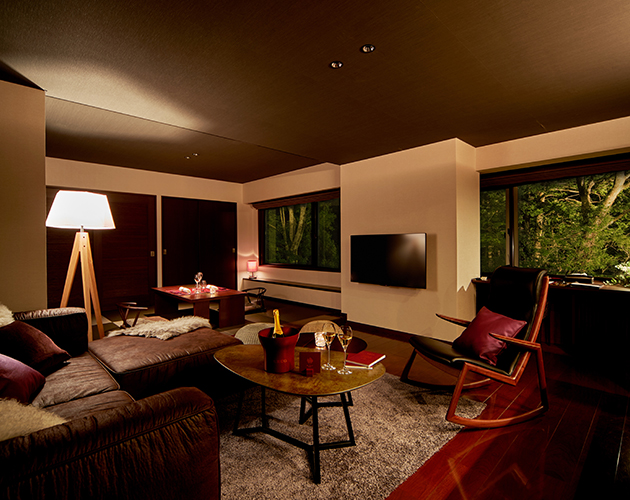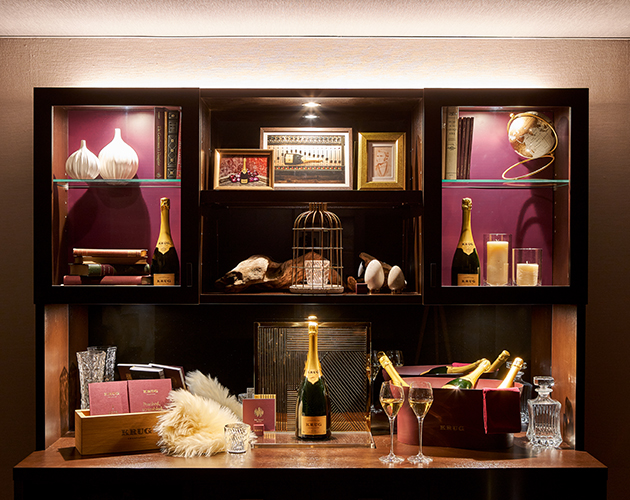 Room K
by bar hotel 箱根香山
プレステージ シャンパーニュメゾン 「KRUG(クリュッグ)」の世界観を存分にご堪能いただける贅沢なお部屋。チェックイン時から、至高のフリーフローが始まります。バーフードはオールインクルーシブ、翌朝はシャンパンブランチもご用意。クリュッグとともに大切な人と箱根の雄大な景色をお楽しみいただけます。
Fully immerse the extravagant ambience room of the prestigious champagne maison, "KRUG". As soon as you check-in, indulge in a sublime unlimited tasting experience. Savor the all-inclusive bar food and champagne brunch that delightfully awaits for you in the morning. Enjoy the gorgeous Hakone scenery with Krug, alongside someone special.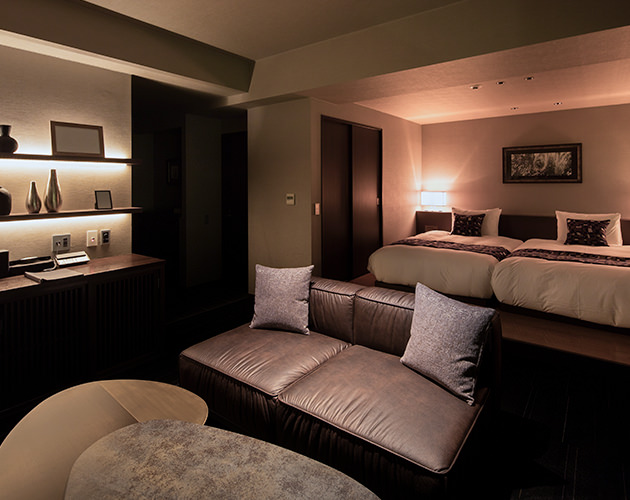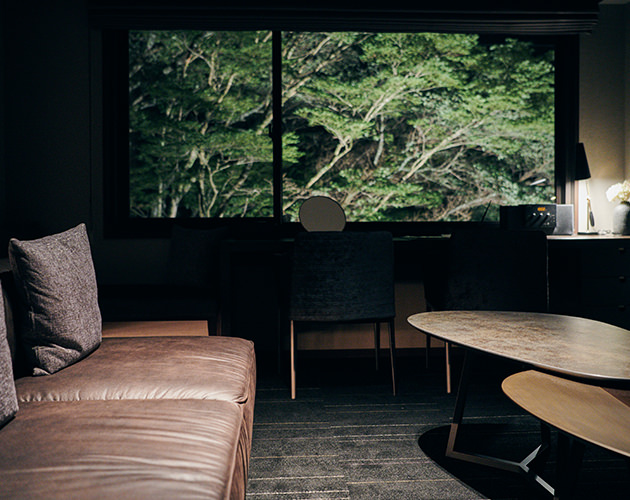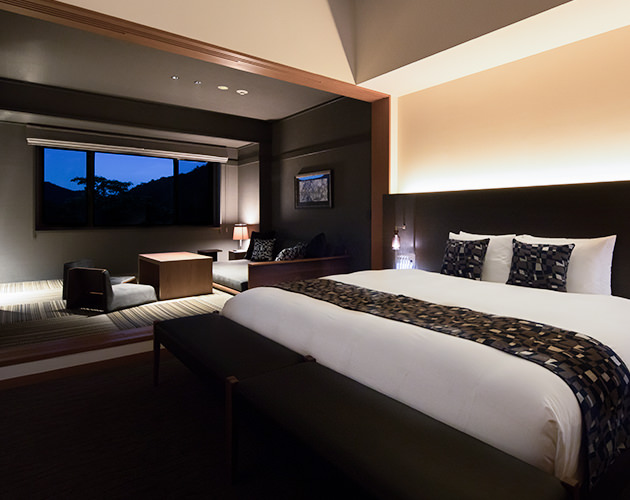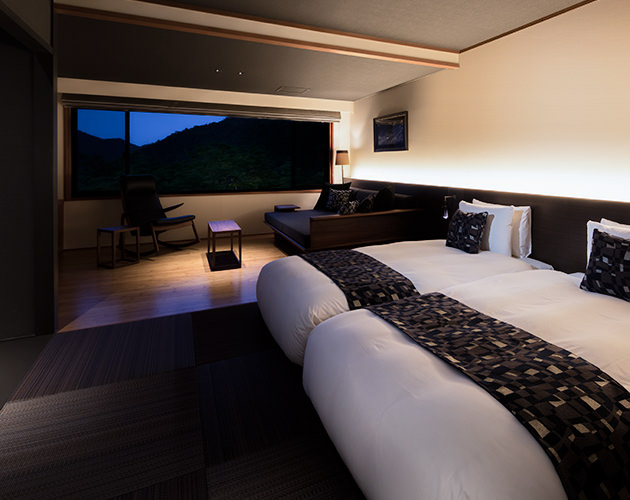 superior
bar hotelオリジナルのデイベットを設置した、シンプルモダンながら優雅さも兼ね備えたお部屋です。箱根の雄大な自然とお酒を楽しみながらゆったりとお過ごしいただけます。2名様までご利用いただけます。
A room that unites simple modern and luxurious elegance. The bar hotel's original daybed is also featured here. Enjoy the majestic nature of Hakone at your leisure and over drinks. Accommodation for up to two guests.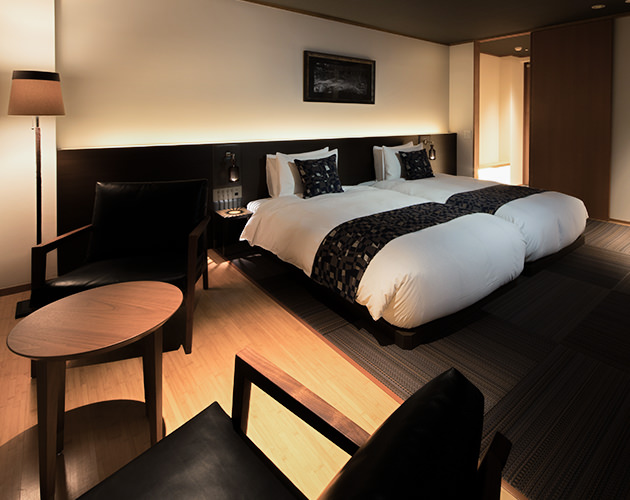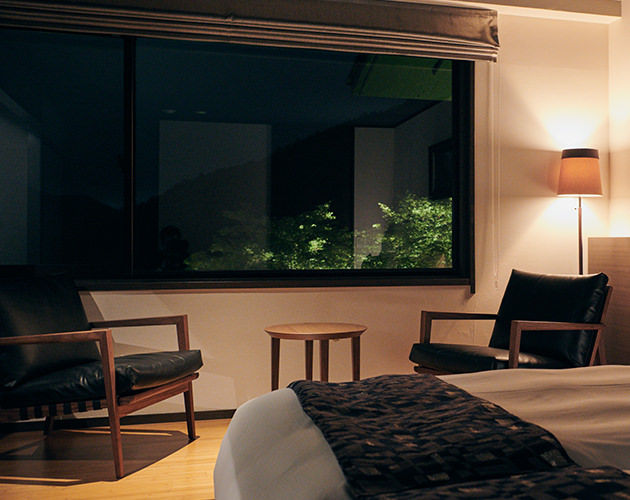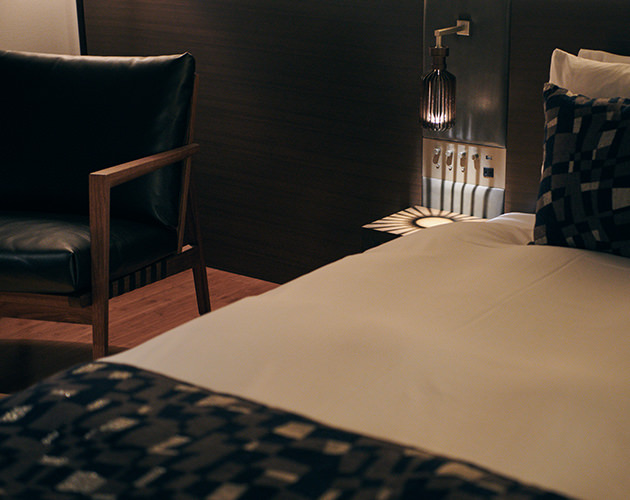 standard
浅間山と明星ヶ岳を望むことができ、大切な人と箱根の雄大な景色をお楽しみいただけるお部屋となっています。2名様までご利用いただけます。
This room presents the majestic views of Mount Asama and Myojogatake. The perfect place to witness lovely Hakone with a special someone. Accommodation for up to two guests.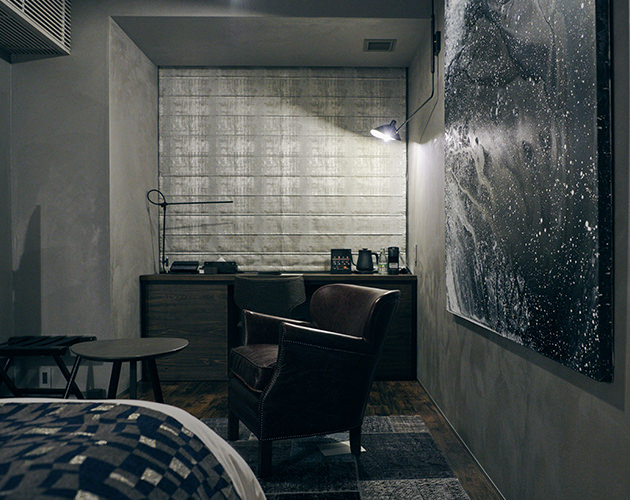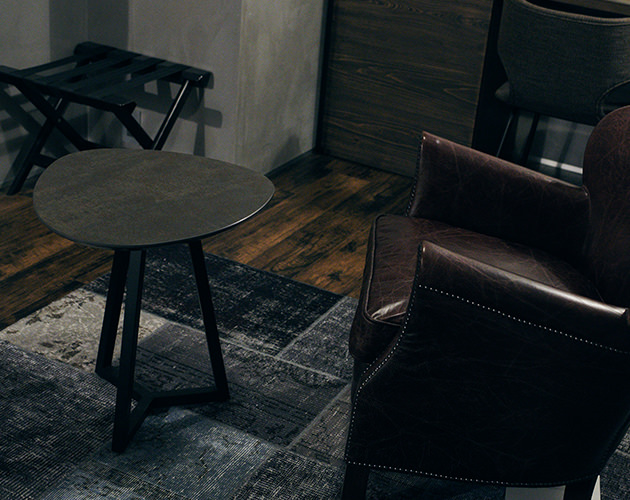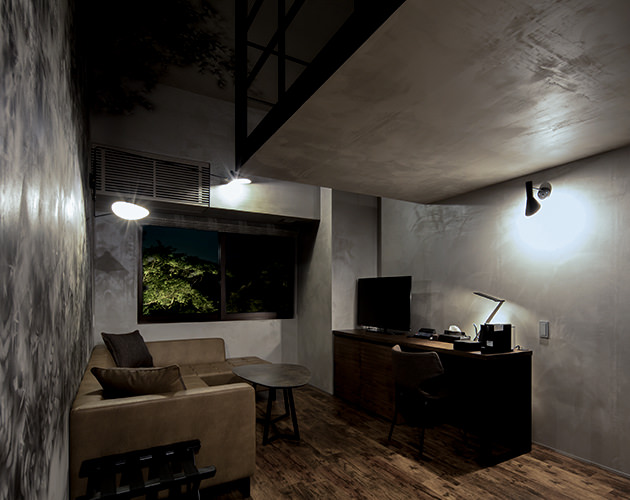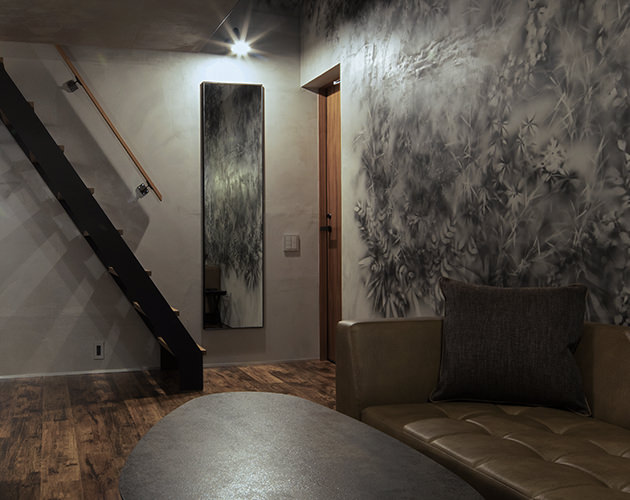 studio
拘りのある大人が楽しめるコンパクトなおひとり様用の空間です。箱根の雄大な風景を楽しみながらお過ごしいただけ、長期滞在にもご利用いただけます。
A compact, private space for one guest. Perfect for extended stays and personal retreat, this room features the majestic scenery of Hakone.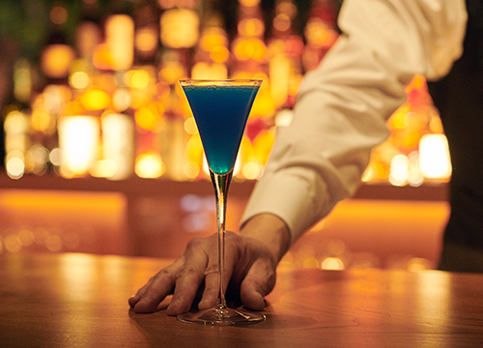 welcome drink
チェックインは絶景のバーカウンターでウェルカムドリンクをお楽しみください。
※宿泊料金に含まれています。
Please enjoy a welcome drink at the bar counter with a superb view during check-in.
Note: Included in the accommodation rate.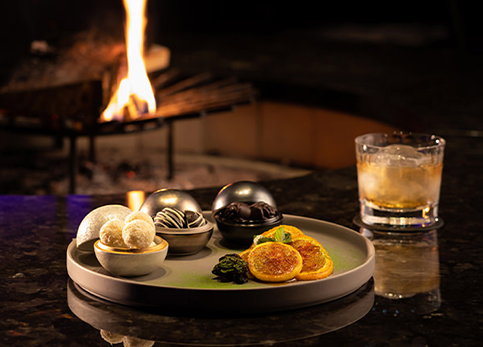 bar food
ウィスキーやカクテルと一緒にお楽しみいただけるbarならではの軽食をご用意しております。
美味なお酒と共に是非ご堪能ください。
We offer bar snacks to enjoy with a whiskey or cocktail. Please eat your fill of them together with our exquisite drinks.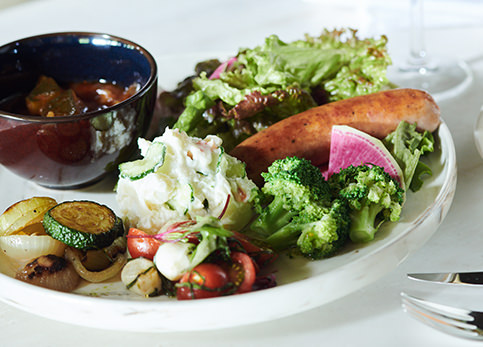 champagne brunch
緑あふれる爽やかなloungeでシャンパンブランチをご用意しています。コーヒーやシャンパンを味わいながら窓から見える山並みの絶景もお楽しみください。
We provide a champagne brunch in our sylvan, refreshing lounge. Enjoy the stunning mountain view from the windows while drinking coffee and champagne.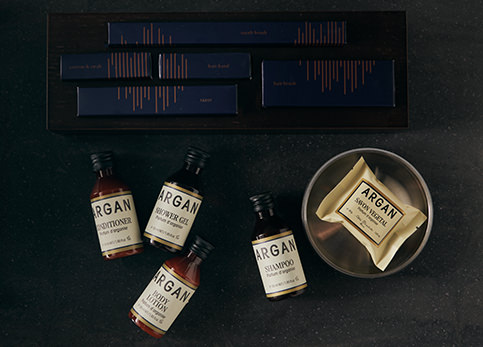 amenities
バスタイムのひとときを、より一層心地よい時間へと導いてくれるアメニティ。リラックスできる香りや使い心地の良さはもちろんのこと、美髪・美肌への効果もある上質なアイテムをご用意しています。
Amenities provided to offer an even more enjoyable bath time. Of the highest quality, the items have a relaxing scent, are pleasant to use, and offer benefits for hair and skin.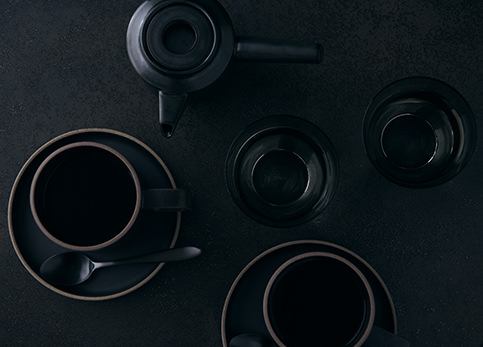 tea utensils
お部屋にセットされたハンドメイドのグラスや、こだわりの茶器にてお酒や紅茶をお楽しみください。
Enjoy spirits and black tea in a hand-made glass and special tea set. This will be provided in-suite.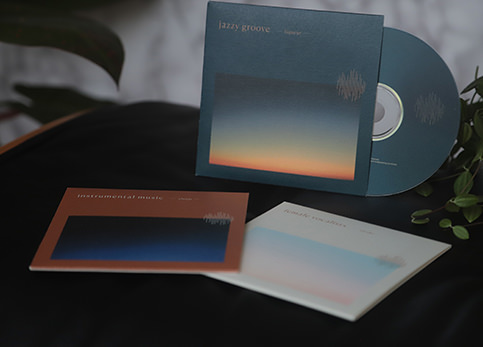 music
館内に流れるBGMは、サウンドプロデューサーLAVA氏によるセレクト。客室では、sleep、liqueur、awakeなどをテーマにした音楽でお酒を楽しみながらお過ごしいただけます。
The background music in the hotel is selected by sound producer Lava. Guests can enjoy drinks in-suite while listening to music set to the themes sleep, liqueur, and awake.
お部屋の設備 / room facility
客室備品

液晶テレビ / 冷蔵庫 / ドライヤー / 電気ケトル / 非常用ペンライト / 金庫 / コーヒーメーカー / グラス、カップ / タオル、アメニティ各種 / 靴べら / スリッパ、館内履き
guest room furnishing

LED TV, refrigerator, dryer, electric kettle, emergency penlight, safe, coffee maker, glasses/cups, towel/amenities, shoehorn, slippers/room shoes
お貸出し品

アイロン&アイロン台 / ズボンプレッサー / 加湿器 / 携帯充電器 / ヘアアイロン / ブランケット
items available from the front desk

Iron & ironing board, pants press, humidifier, portable charger, curling iron, scale, blanket
インターネットのご利用

全客室に設置されている無線LANにて無料でご利用いただけます。
internet use

Wi-Fi is available free of charge in all guest rooms.